SELL BETTER.
Anything. Anytime. Anywhere.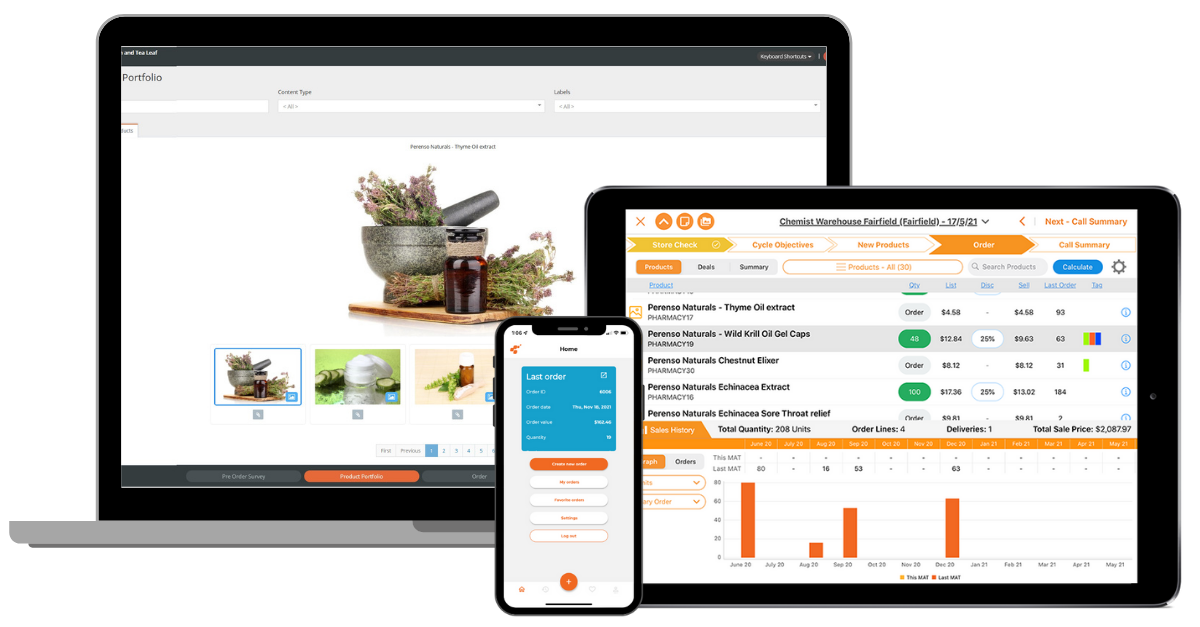 Optimize your reps in the field
What our customers are saying about Perenso Field Sales
Our results for the operational reliability of Perenso has exceeded expectations.

Perenso has allowed our business to supply critical in-market data to our key suppliers in real-time. Technical assistance and support has been excellent in setting up reporting templates, and training support for the Administration operation of Perenso.
Greg Baker, BNG Trading Company
Perenso is so user-friendly and can be adapted easily to meet sales team's needs. We have seen a compliance uplift to 96% overall since our team has been running reports and our team can track their sales by brand on a daily basis! Having used many CRM systems over the years, we find Perenso extremely user-friendly from both a field reps' perspective but also management tools.
Jeanette Walker, Stratpharma